THE FATE OF THE WORLD TURNS ON A

STORY
From the snake's story in the Garden of Eden to Jesus's parables.
Hitler's propaganda machine to Mr Rogers Neighborhood
The stories we believe shape our hearts
and determine our destiny.
WHAT STORY WILL THEY HEAR AND BELIEVE?
THE WORLD IS SHAPED BY MEDIA
WORLDWIDE, PEOPLE SPEND 5-15 HOURS PER DAY ON MOBILE DEVICES
Yet, apart from a relatively small amount of inspirational entertainment created for the "church market," Jesus followers are woefully neglecting the impact of story and media.
AN INTERNATIONAL
MEDIA STUDIO
To create kingdom content and train an army of international creators.
CURRENT FILM & TV PROJECTS
LET ME
HAVE
MY SON
A father searches for his son who suffers from schizophrenia.
A film to bring hope to people in impossible situations.
and stir up compassion for "the least of these" who suffer with serious mental illness and fill the streets and homeless camps of our cities.
Partnered with Cristóbal Krusen, 30 year international filmmakers and founder of Messenger Films.
An orphan boys escapes Enchanted City to search
for the forbidden King.
People need rich and true imagery to fully grasp the glory of God's kingdom.
This animated fantasy series can be translated to bring kingdom truth to many cultures, including countries closed to other Gospel presentations.
Partner with established animation producer Vignette Pictures to elevate international animation talent. Partner with internationally known authors David and Karen Mains.
The Creator has been speaking to native peoples since the beginning of time through oral tradition and prophesy.
We follow a Dakota/French family through the collision of Indigenous and European cultures in18th & 19th century Minnesota
Indigenous people need a redemptive story that reveals their place in the Creator's story.
Society needs to understand we are all one family: created in the image of God, fallen, but redeemed in the One Righteous Savior.
Blended Indigenous/European creative team to wrestle through our shared history to bring healing and relationship. Partner with Thinking Man Films.
MR ROGERS FOR CHILDREN FROM
CONFLICT ZONES
A low tech Mr Rogers style children's show that teaches God care for kids through story, songs, field trips and creative fun.
Children from Conflict zones need love and truth to help them overcome trauma and build fruitful lives.
Conflict regions need redemptive stories that point the way to a better future.
Language & Culture specific cast and crew for Myanmar and East Africa. Filmed in Minnesota and on location in home villages and refugee camps.
Partner with popular worship leaders Voice of Karen and refugee camp trauma care ministries, like Tutapona in Uganda.
CURRENT MISSION VIDEO PROJECTS
CREATION
STEWARDS
INTERNATIONAL
A series of videos to promote CSI's work in East and Central Africa, expand their agricultural training in Africa through media and leverage CSI training to disciple unreached people groups.
Many farmers in East Africa live on the edge of starvation. CSI strategies can double or triple yields, regenerate land and lift farmers out of poverty. CSI training can be used as a strategic tool to reach UUPG's.
OPTIV NETWORK
DOCUMENTARIES
Silker is working with Optiv to create a series of documentaries featuring Optiv Network's key podcasters.
Optiv Network seeks to be the new town square. Optiv stands for optical perspective: looking at things from a different angle, on the quest for truth, with the humility to acknowledge it when found.
Optiv has shown us how ideas can be brought to the public more quickly and inexpensively through podcast than full visual production. So, in addition to aiding Optiv in their mission, we see a forum where the ideas we pursue in our movies can be developed, promoted and more broadly explored and expressed.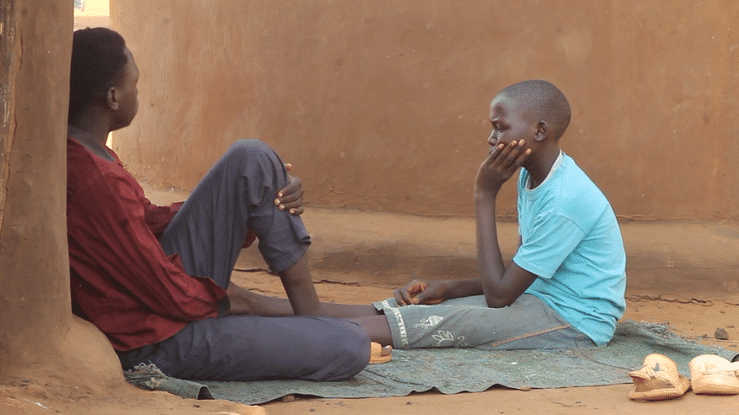 Silker is partnering with Integrated Children United for Peace in South Sudan
Issa Justine was abducted as a child soldier, then later escaped. Now, in addition to working as a trauma care counselor for others who have escaped conflict zones, Issa leads youth from South Sudan in Gospel peace Clubs using sports, art and drama.
As popular access to media changes from radio to smart phones, Issa and his team want to master the art of filmmaking so that they can speak messages of Gospel peace to the waring tribes our South Sudan.
WE ARE PARTNERING




ESTABLISHED FILMMAKERS
WITH NEW TALENT ON OUR DOORSTEP
These creative partnerships will create "best in market media" in emerging
media markets around the world.
There are one million first and second generation immigrants in Minnesota.
That is talent from around the globe.
TO RAISE UP THE NEXT GENERATION OF MEDIA CREATORS
These creators will lead their cultures in media quality,
Have an outsized impact in markets that aren't saturated with content.
They will grow in skill as their market grows in and potentially impact their cultures for decades.
WE ARE LOOKING FOR A BASE OUTSIDE, BUT NEAR THE TWIN CITIES
Where we can host interns.
Build a live/work community with production capacity.
Create systems of sustainability that can weather societal disruptions.
Current technologies give us unprecedented tools for media creation and distribution. This generation has been uniquely prepared to communicate through media. And we have experienced masters in our midst ready to equip and mentor them.
​
We envision
A media production training base east of the Twin Cities creating a constant flow of fresh content.

A dedicated fund to help underwrite production costs and accelerate new projects.

A worldwide network of creators making media for the nations.

An international brain trust working to understand the foundational stories of each culture and create media that speaks to the heart.

A dedication to creating and improving until we are among the best.

Hearts and gifts surrendered to Jesus, dependent on the Holy Spirit, loved by and loving the Father.
WHO WILL TELL THE STORY FOR THIS GENERATION?
Someday you will be old enough to start reading fairy tales again.